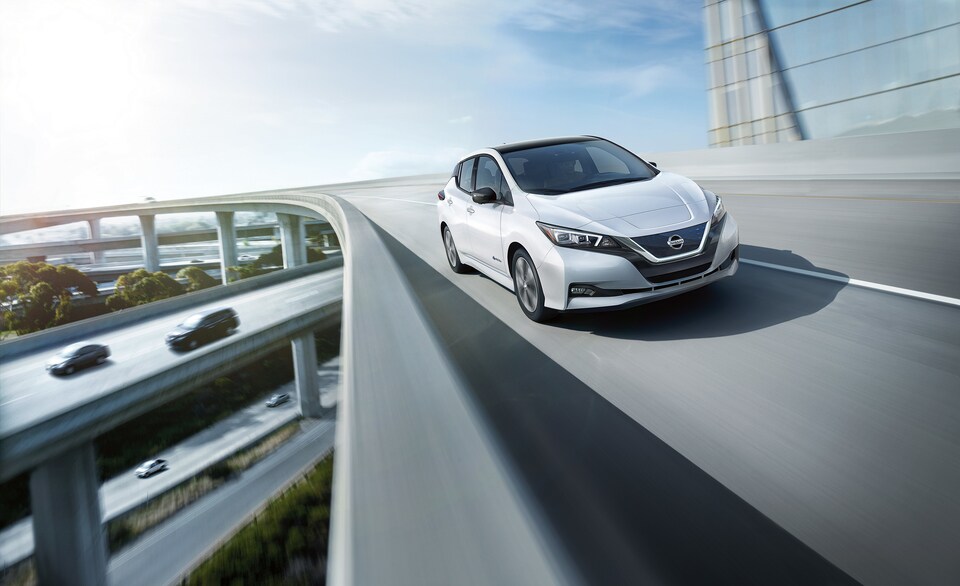 ​
Who needs the gas-guzzling cars of the past when you could be behind the wheel of a completely electric Nissan Leaf? This gorgeous hatchback will help you cut down on gasoline costs, earn yourself some brownie points for being more environmentally friendly, and will keep you looking stylish while doing so.
An EV Vehicle, Like The Nissan Leaf, Is Perfect For Santa Monica Drivers
California has a great climate for the Nissan Leaf, and its lithium-ion-battery. On a full charge, the 2019 Nissan Leaf can go 150-miles with 147-horsepower and can recharge with the DC quick charger 90-miles in 30-minutes. You can even conserve more energy with the ECO Mode, can regenerate your battery with your braking by using B Mode, and can easily recharge it either at home via your 240-volt charger or at a public DC quick charging facility with the 480-volts provided.
It's also great for Santa Monica because it drives so smoothly. You'll be able to enjoy cruising down the busy Santa Monica streets and can easily fit into the small parking spaces. Plus, you'll feel more relaxed as you're waiting for those lights to turn green with the available heated seats, Bose® Energy Efficient Premium Audio System, and multiple infotainment and safety technological features.
Discover Which Nissan Leaf You'll Want To Bring Back Home To Santa Monica
If you're interested in living the EV lifestyle, don't hesitate to take the short drive to our Nissani Bros Nissan dealership, located in Culver City, CA, and see why you'll fall in love with a new Nissan Leaf today! Our staff would love to explain to you the benefits of owning an electric vehicle and would be more than happy to discuss the financial benefits that also come with it.